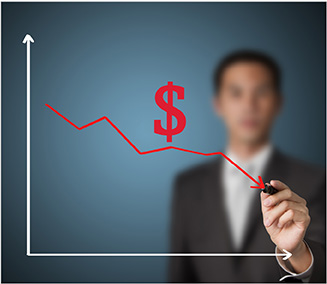 Controlling the Variables: What You
can Do to Help Keep Your Workers'
Comp Premium Costs Down
In the ever-changing world of workers' compensation, many employers struggle to understand and manage their coverage, while maintaining a firm grasp on their budget.
In a recent article by Property Casualty 360°, a leading national source of insurance news, research suggests that 2014 is a pivotal year for workers' compensation — especially in terms of rising costs. According to the article, carriers are becoming much more selective about what types of businesses they choose to cover. And that could mean higher premiums for employers.
The root of the problem
According to NCCI, rising rates are a direct result of a key change in how carriers calculate premiums. The Experience Modifier (or MOD) is the numerical representation of your company's claims history and safety record — and due to the increase in the cost of employee injuries, MOD is growing.
Determined by rating bureaus, the MOD is used by insurers to gauge the costs of past injuries for a particular class code, as well as the probability of future risk.

For more details on how rates are calculated, check out the December 2013 issue of Inside Coverage.
Taking back control
So, how can you get a handle on your costs? Working with Automatic Data Processing Insurance Agency ("ADPIA") and utilizing your carrier programs can help keep your MOD and premium costs as low as possible:
Utilize Pay-by-Pay®. ADP's Pay-by-Pay Premium Payment Program for Workers' Compensation is an accurate and convenient service that helps to reduce the risks of over or underpayment of your premiums. See story below for details.
Maintain a safe workplace. Provide safety training for all employees on how to properly operate workplace equipment. Be sure to cover safety procedures and protocol.
Create a "return to work" program. If an accident should happen, and an employee is out on leave, it's crucial to maintain ongoing communication. Schedule regular follow-ups to make sure he or she feels connected to the business. This may help facilitate a faster return.
Your Carriers can select a specialized doctor for employee cases. Your carrier can recommend a medical professional who's an expert in the diagnoses and treatment of workers' compensation ailments.
Make sure your employees are classified correctly. Review all employee classifications with your licensed insurance professional prior to policy renewal. Avoid errors by making certain that each employee is classified correctly. This will help reduce the risk of over or under paying at the time of your audit.
Your best bet? Prevention
By following these precautionary measures, you can help deter employee injuries and keep your time and money where it belongs — invested in your business.
For more information on workers' compensation coverage, call our Licensed Client Service Team at (800) 524-7024.